A study uncovered several vulnerabilities using monitoring of mobile communications and setting up fake base stations in laboratory environments.
A quick word from the Editor to set of the New Year. What were the 5 most interesting articles in MyScience in 2015 and what have we planned for 2016?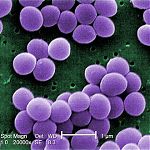 It's a scene known to all of us: You wake up with a fever and a sore throat that even the sweetest of teas cannot remedy. Tired, you go to your doctor for a cure. This is where things get complicated.