"Everything in our body ranging from enzymes to DNA to organic molecules, all fit together so intricately to form the human body," says Misha Garg from New Zealand. Other members of the team come from Argentina, Bangladesh, Romania, Slovenia, and Ukraine.
The project work of Biosciences & Biotechnology team of Millennium Youth Camp 2013 focuses on exploring the possibilities of genetic engineering. The team will invent and design genetically modified organisms with the aim of providing a solution for a chosen challenge or scientific question.
During the camp, the team will plan actual strategies for constructing their genetically modified organism and discuss the feasibility, potential benefits, threats and ethical questions involving their work.
Here are the members of the team:
Misha Garg, New Zealand

"I'm intrigued by biology. In particular human psychology and genetics. Everything in our body ranging from enzymes to DNA to organic molecules, all fit together so intricately to form the human body! I want to understand more, and explore further," says 17-year-old Misha Garg from New Zealand.
She is also interested in astronomy. "I think it's amazing how we are just one tiny plant amidst other extraterrestrial bodies."
After high school Misha plans on pursuing university studies in biomedical or genetic engineering. "I'm currently in the process of frantically applying to as many universities as I can. Hopefully, I'll have the opportunity to study in Europe."
From Millennium Youth Camp, Misha is above all looking forward meeting all her fellow campers. "I can already tell that MY Camp is going to be an unforgettable experience."
Nastia Halyeyeva, Ukraine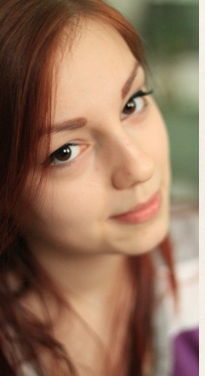 "I'm especially interested in genetic engineering, because I consider it to be our future. Isn't it breathtaking, the fact that we can now understand, deal with and even change the sanctum of our life – our genes," says 16-year-old Nastia Halyeyeva from Ukraine. She also interested in molecular cell biology, molecular genetics and biochemistry.
Nastia will graduate this year, and she would like to continue her studies in the Department of General and Molecular Genetic of Taras Shevchenko National University of Kyiv.
"Maybe after I've received my Bachelor's degree in Ukraine, I'll try to continue my education abroad. In the future, I see myself as a scientist and researcher in the biological field."
At MY Camp Nastia expects to meet people from all over the world who share her interest in science. "We are all so different, but at the same time so similar. This is going to be an incredible experience!"
Nejc Kejžar, Slovenia

"The most important elements of science to me are curiosity, which drives you to research further, and imagination, which allows you to be creative in finding new solutions," says 18-year-old Nejc Kejžar from Slovenia.
"First, you need to understand how something works, which really satisfies the scientific spirit and curiosity and secondly you can use your imagination and this wonderful knowledge in order to improve your life and the society in which you live in."
Nejc plans on applying to study biochemistry at Oxford University and then pursue a career in induced pluripotent stem (iPS) cell research. He would like to work for Center for iPS Cell Research in Kyoto, Japan. Apart from pioneering stem cell research, also his fascination to Japanese culture draws him to the country.
Nejc is also eager to visit Finland due to its nature and high technology. "I'm truly looking forward to MY camp, as the general idea of working with leading Finnish scientists on something you really love is just amazing."
Shinjini Saha, Bangladesh

"When I was younger, I used to disassemble countless toys, tinker around with the parts, check how they operate and then tried to reassemble them. I watched hours of documentaries discussing everything from bridges to robots to particle accelerators. I wondered in awe how man created everything from the tiniest motor to the enormous rocket that took him to the moon," says 17-year-old Shinjini Saha from Bangladesh.
Above all, she is interested in physics but recently also biology has started to intrigue her more and more, especially evolution, genetics and neuroscience. She could consider both fields as her future career, and at the moment genetic engineer appeals to her. "Whatever I do, I hope to leave a lasting impact on the world."
Apart from science, she is also interested in art and music. "Creativity and imagination have accompanied me wherever I go and played a major role in making me the person I am today."
From MY Camp, Shinjin expects meeting inspiring people. "I will also be exposed to a multitude of cultures – a truly enriching experience. I will learn about their unique ideas, achievements and their aspirations, which will further inspire me towards my dream of making a difference in the world. It will be an eye-opening experience."
Juan Cruz Landoni, Argentina

"We live in a planet full of life. Biology is the field of science I'm the most passionate about," says 18-year-old Juan Cruz Landoni from Argentina. He studies Biological Sciences at University, and plans on building a career in research. "I'm quite interested in neurosciences, ethology or entomology."
Juan expects MY Camp to be a unique experience. "It will be enormously interesting, productive and unforgettable to share the camp with other 59 young people from all around the world, with different languages, cultures and experiences than mine, but with a common passion and objective."
Ruxandra Tesloianu, Romania

"I like physics, chemistry and biology. Regarding biology, my favorite part is genetics because I find it very logical and also because when you study it you realize that simple things about the human body that you might have ignored have in fact interesting explanations," says 16-year-old Tesloianu Ruxandra from Romania.
In the future, Ruxandra would like to build a career in genetics research, bioengineering, or medicine. "I believe that you cannot truly understand the human body unless you know genetics," she says.
"I hope that during MY Camp I will learn new things about science and get to know people from other countries."


The main organisers of Millennium Youth Camp are Finland's Science Education Centre LUMA and Technology Academy Finland.
MyScience will introduce each of the 10 theme groups during the spring, and like during previous years offer news, photos, and videos from the Camp in June.