18-year-old Anton Tugushev has been participating in various conferences and projects for young scientists since childhood. He is especially interested in chemistry and ecology, but his future career is to detect and deter criminal activity.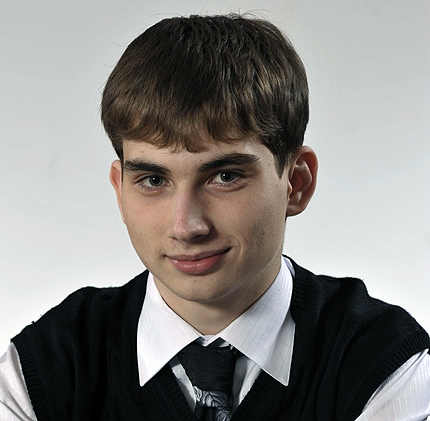 18-year-old Anton Tugushev lives in the Far East corner of Russia, Vladivostok, and studies in Russian Customs Academy.
Anton has always been active in the field of science, and he is especially interested in chemistry and ecology. Even though he now studies to become a customs engineer, "who struggles with smugglers and animal killers," as he puts it, his favourite subject at school was chemistry and he has participated in science clubs and conferences, where young scientists presented their projects and experiments, and spread their knowledge in natural sciences.
Anton hopes that in his future career he can also present Russian science and technology in international meetings.
Anton heard about MY Camp from a foreign pen-pal of his. "We were discussing international contests for young scientists and my friend gave an e-mail address of MY Camp," he says. After that, Anton did some research to find out more about the camp. The themes and the international level got him interested.
"Without any doubt it'll be a good experience, an opportunity to come closer to modern science and technology. More than that, making friends with foreign young campers will be perfect! Working with projects together is really cool, too," he says.
Anton also wants to learn more about Finland, the country of composer Jean Sibelius and biathlete Kaisa Mäkäräinen, he mentions.
The idea for his project plan for MY Camp's Water theme group formed after Anton worked with chemistry teachers and members of an ecology club.
"First, I had to think of it hard. I know that water purification system should be cheap and safe for the environment. That's why I handle the differences in the weights of water, suspended solids and oil. This offers us a really simple way to get rid of fuel and solids in water," he says.
During his spare time, Anton is an active person. In addition to participating in different science conferences and working on projects, he likes sports, biathlon, basketball, and volleyball that he plays in the university team. "Collecting coins, studying Chinese and communicating with my friends are my favourite pastimes," he says.
Have a look at Anton's project plan.
Visit also Millennium Youth Camp's website.