Vacines for the deadly Rotavirus already exist, but only a few countries have included them in their routine vaccine plans. The reason is that the unstable vaccines must be refrigerated, causing problems in transportation and storage in developing countries. An international project in genetic engineering may have found a great solution from very exotic sources.
With forecasts that the world's population is set to reach 9.6 billion by 2050, issues related to food are becoming increasingly important. One such issue is the challenge to find more sustainable and environmentally friendly alternatives to food packaging. This is vital to make food last as long as possible to maintain an adequate food supply.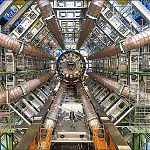 Want to be at the forefront of science, anytime and (almost) anywhere? Recent citizen science projects make it possible. Anyone with an internet connection can help advance our understanding of the fundamental laws of the Universe — and much more.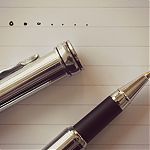 As we move into 2015, MyScience will also turn to a new page. In fact, we turn to a blank page that you can help us fill.
The organizers of the Millennium Youth Camp have been working hard during the past few months to find the resources to finance the 2015 camp. However, as we are living in a time when money is tight, the organizers have not manage to get enough resources to go onwards with next years camp.